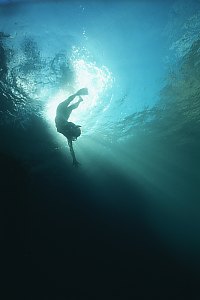 f023718: the plunge, epitome of freedom and sensuality. The swimmer plunges into cathedral light, but where the water's surface is disturbed, it creates a shadow.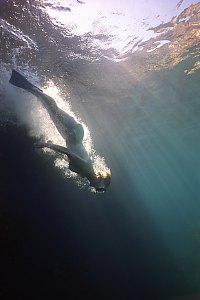 f023719: a bubble shroud envelops the free diver. She feels the bubbles stroking her skin and the rush of the water rippling it.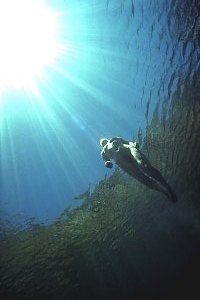 f023422: Free ascent. A naturalist swimmer leisurely makes her way to the surface where the water has restored the disturbance of her entry.