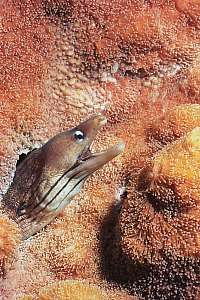 f031227[A4]: a grey moray (Gymnothorax nubilus) has found a home in a shag-pile coral.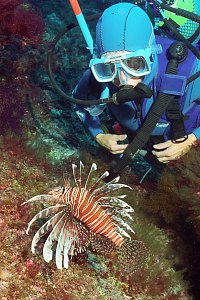 f031320: Although a little nervous, this lionfish tolerates the diver and the photographer nearby, but the diver is wary of its poisonous back spines. The picture shows its relative size, but it can grow to 38cm long.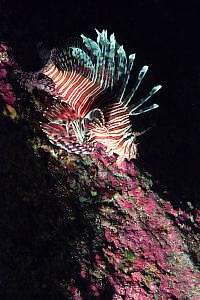 f030917: At dusk, the firefish congregate in sheltered caves and at strategic points awaiting small fish to return to their narrow coral shelters. Advantaged by low light conditions, this time of day is good for hunting.